"amplified barbed wire" this installation was constructed in the artistic residence "casa es arte" in san andrés de giles, buenos aires.
the idea was to generate a random sound dispositive composed by motors and disposed in rural barbed wire in order to create a string instrument. the motors were activated by wind passing through an analogyc switch made with feathers and dry leaves. the movement of this switch worked like a sail, so the wind opened and closed the circuit, generating a random result produced by nature. each motor had different terminals (rubber, nylon, plastic, etc.) and when they were activated, the strings were hit by this materials resulting in different sound textures.
materials: motors, contact microphone, inalambric soundsystem, dry leaves, feathers, rubber, nylon and plastic.
year 2015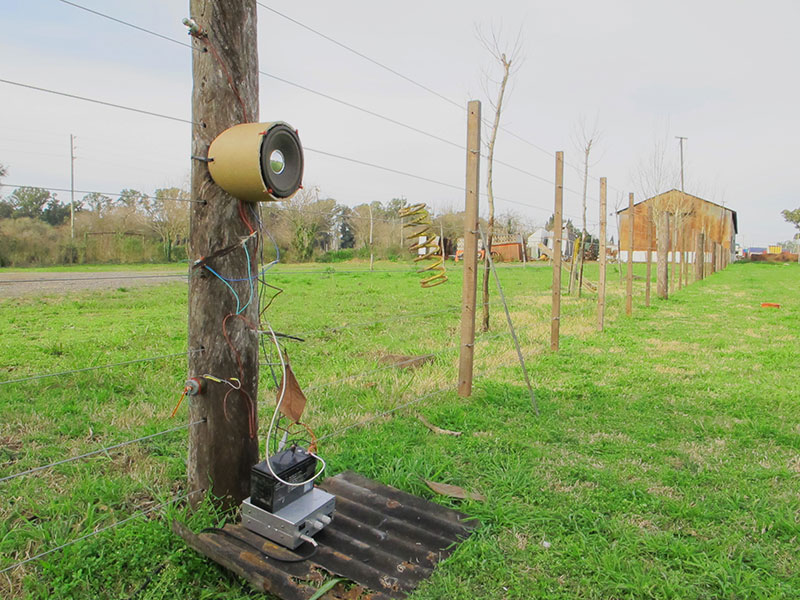 <br